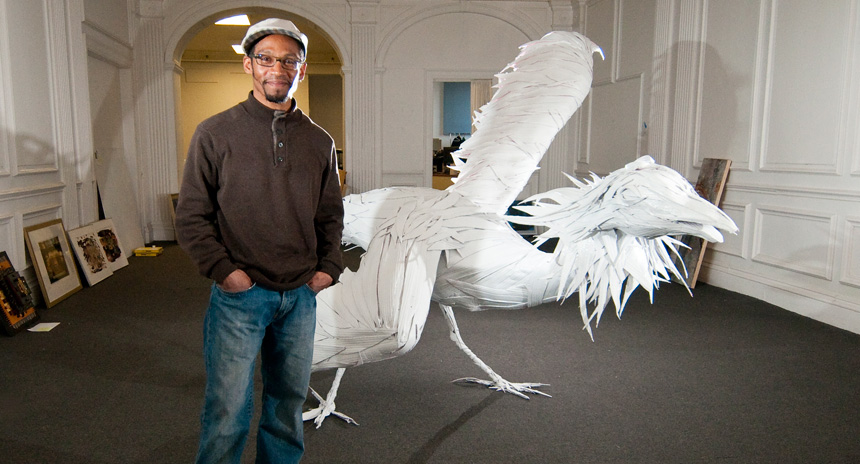 I enjoy the frank and open dialogue and the strong sense of camaraderie shared amongst my fellow artists and those who appreciate the arts.
—C.R., artist
Exhibiting Art
ArtsWorcester exhibits art made within the last ten years by our artist members. Last year, we showed over six hundred artworks, generated $9,500 in art sales for our artists, and welcomed thousands of visitors. Everyone is welcome to

become a member

of ArtsWorcester and exhibit art here.
Members have a range of opportunities for exhibition. Three open-member shows take place each year in our galleries, in which all Artist Members are eligible to have a work included. These diverse, high-quality large group shows ensure that everyone has the opportunity to display and sell their art. 
Small group and solo exhibits are determined through our annual springtime call for proposals. These proposals are reviewed, selected, and scheduled through a blind jurying process that includes two committees, the Gallery Committee and the Exhibitions Committee. ArtsWorcester staff does not score or select submissions.
Selected exhibits and artists are placed in the Printers Building, ArtsWorcester @ The Davis (third floor of the Printers Building), the Hanover Theatre, and in our corporate art program.
Additional opportunities, such as juried shows and one-off collaborations, also take place during the year, and we notify our members of them as they arise.
*photo courtesy of Steve King, Worcester Magazine