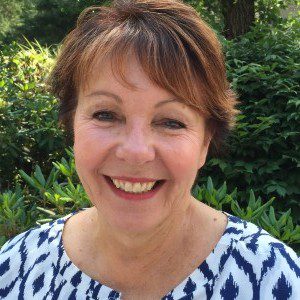 Brigita Clementi, actress and civic leader, is this year's recipient of the ArtsWorcester Award, given annually to an individual who has made exceptional contributions to the artistic and cultural life of this city. Please join us for ArtsWorcester's brief Annual Meeting on Friday, September 11, 6:00 PM, at 660 Main Street, at which Ms. Clementi will be honored. The Annual Meeting will immediately followed by a reception celebrating Ms. Clementi and the first exhibitions of the season, Material Needs and Inspired Work.
The organizations with which Ms. Clementi has performed include Stageworks, a theatre company she founded in Leominster, Stratton Players, Theater at the Mount, the New England Theater Company, the New Players Theatre Guild, and the Berlin Theatre Company.  In addition to her work as an actress, she was a long-standing board member of ArtsWorcester, serving two terms as Board Chair, and was on the boards of AIDS Project Worcester and the Bancroft School.  She also served on the Members Council of the Worcester Art Museum, co-chairing its Centennial Celebration. She continues to advocate for professional theater in downtown Worcester.
The events that evening are free to all. Free parking is available that evening in the lots belonging to the Freemasons, at Ionic and Beacon Street (do not park in the gravel lot across the street).
An RSVP, by email or telephone (508-755-5142), for the meeting would be appreciated.