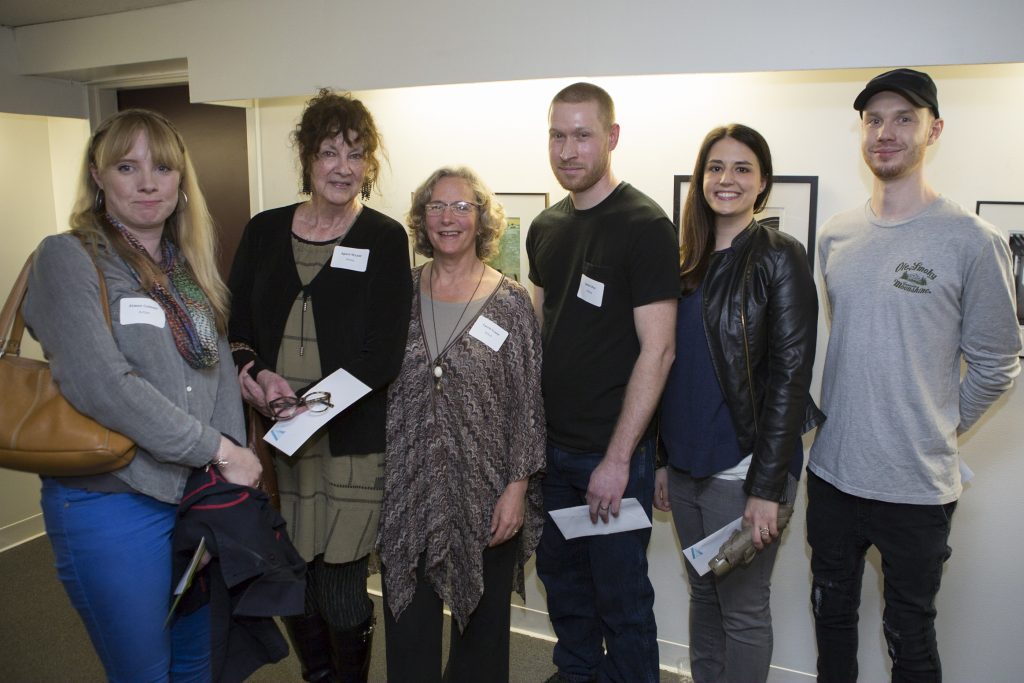 On Friday, May 5, ArtsWorcester announced the prize winners of the Seventeenth ArtsWorcester Biennial, juried by Samantha Cataldo. The Sally R. Bishop Prize for Best In Show was given to James Dye of Worcester, for his dip pen and india ink drawing Temple of the Unburdened Host. As part of this prize, Dye will have a solo exhibition at the Worcester Art Museum in April of 2018.
An honorable mention went to Aimee Cotnoir of Sutton, for her oil painting Don't Just Stand There. Six juror's prizes of equal merit went to Carrie Crane of Boylston, Colleen Fitzgerald of Shrewsbury, William Scully of Jamaica Plain, Justin Sliwoski of West Boylston, Sophy Tuttle of Medford, and Agnes Wyant of Worcester.
(Left to Right) Aimee Cotnoir, Agnes Wyant, Carrie Crane, James Dye, Colleen Fitzgerald, and Justin Sliwoski. Photograph by Matt Wright Photography.