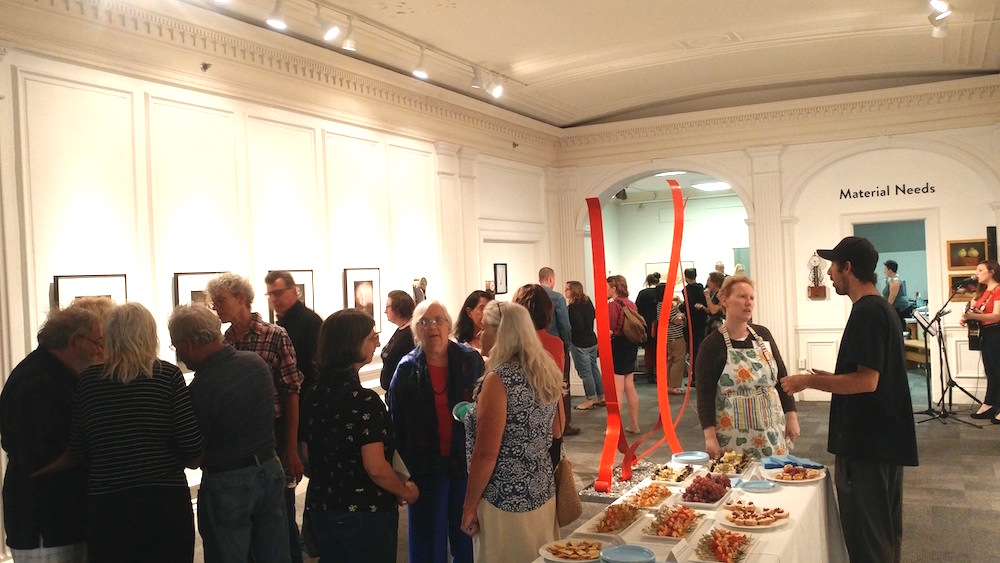 Artists' Party for Art On The Line
Thursday,

September

14
5:30 to 7:30 PM
ArtsWorcester, 660 Main Street
Our fall fundraiser needs you! Bring us your donated 5″x7″ or 8″x10″ artwork(s) for the installation of the 2017 Art On The Line, and let us thank you, feed you, and celebrate you!  Come to this artist-only party for food, drink, live music, and friends, old and new.
You do not have to be a member to participate. 
Membership is not required.  All artists are welcome, at any age, level of experience, or location.
Artwork must be sized precisely 5″ by 7″ or 8″ x 10″.
All mediums, techniques, and level of experience accepted.
Artwork must be flat and light enough to be suspended from a bulldog clip.
Please limit your generosity to four works per artist (part of the event's success is the great diversity of artists we can include).
Clearly label your work with your name, email address, and medium, on the top right back of your work(s).
Please do not mount or frame your work(s).
C.C. Lowell is donating pieces of 98-lb mixed-media paper for you to use if you like, available there. Don't forget about their discount on supplies and framing for ArtsWorcester members!
Pre-registration is not required; just drop off your donations in person at the party or during gallery hours, or mail them to 660 Main Street, Worcester, MA, 01610.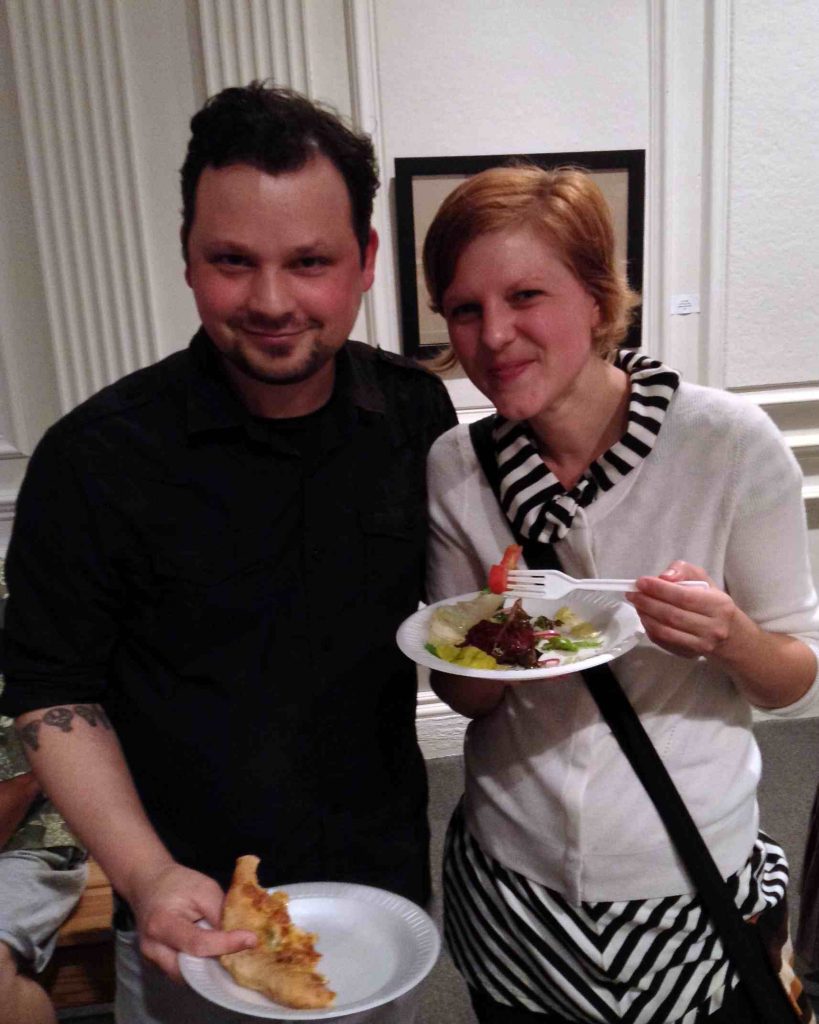 The artists' party is a thank-you, not a deadline. We will gratefully accept donations through October.
Artists donating artwork will be welcomed at Art On The Line on November 4th, free of charge.
So on September 14, bring in a 5″x7″ or an 8″x10″, come see old friends, meet new ones, and have eats and drinks on us.  Parking is free in the paved lots belonging to the Freemasons, at Ionic and Beacon Street (do not park in the gravel lot across the street).
Your donations will keep our exhibits running, open and free to all. We thank you for your support.