Join us for an off-the-wall art sale to benefit ArtsWorcester! Two hundred and fifty 5″x7″ works on paper, donated by local artists, will be suspended in the gallery, and sold off the lines for $20 each. All proceeds keep our exhibits open and free to the public.
That night, we will also raffle off works by Lisa Barthelson, Katie Murphy, Greer Muldowney, Stephen DiRado, Donna Hamil Talman, John Pagano, Howard Johnson, Elizabeth Harris, Frank Armstrong, and Andy Fish. Raffle tickets are $5 each
or 5 for $20, and can be purchased in advance. You need not be present to claim your prize. To preview their work and to purchase raffle tickets in advance, visit the raffle page.
Shop the on-line catalogs of the 5″x7″ works and come prepared to grab the works you want!
First In Line purchasers will have their name held at the door; raffle tickets bought in advance will be available at the raffle table. You need not be present to win.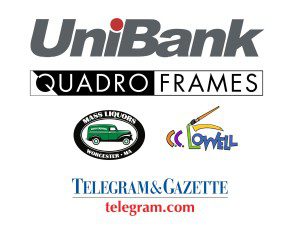 We are happy to accept checks by mail prior to October 7 (please specify the quantities of each that you would like, and mail to ArtsWorcester, 660 Main Street, Worcester, MA 01610).
Come out and snap up a square for yourself or someone else. It's all on the line.
First In Line Tickets
Raffle Tickets
Can't make it that night? We accept donations to support the event gratefully.
Images: Tomoko Sakai, Blue Line 1; Linda Dagnello, Black and White Line 1; Karen Nunley, Green Line 33; John Pagano, Gold Line 4; Mihoko Wakabayashi, Blue Line 45.