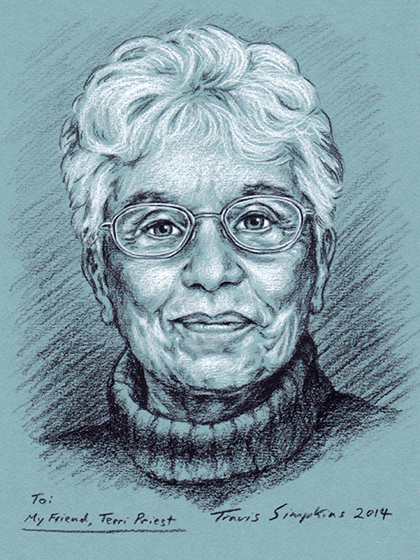 Travis Simpkins
drawing
Travis Simpkins is a freelance artist, with clients throughout the United States and Europe. He currently works with the Isabella Stewart Gardner Museum, creating artwork for an ongoing program. He also serves as an Art Advisor with the Massachusetts Senate.
Recently, Travis was commissioned by the Worcester Historical Museum to create portraits of the Salisbury family, which were displayed at the Salisbury Mansion alongside works by colonial-era portraitist, Gilbert Stuart. His draftsmanship has drawn praise from the office of Martin Kemp, art historian and world-renowned authority on Leonardo da Vinci.
Travis Simpkins is also a staff member of the Worcester Art Museum, working in different capacities over the past 18 years. His efforts and connections have culminated in the addition of more than 300 works of art to WAM's permanent collection, including 94 woodblock prints by Japanese artist Yoshida Toshi.
Mr. Simpkins received a Bachelor's Degree from Anna Maria College and holds a certification from the International Foundation for Cultural Property Protection. He is a contributor to various art security forums, conducting research into art theft, preservation and archaeological ethics.
He lives in Worcester with his wife, Janet, who is also an artist.