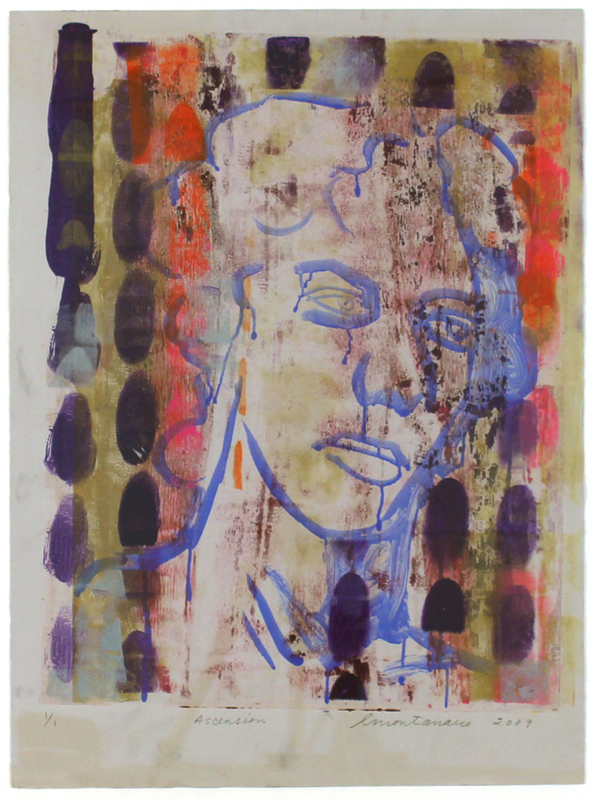 Lisa Montanaro
painting, mixed media, printmaking, works on paper, drawing, portraiture
Lisa Montanaro has taught on the Faculty of Worcester Art Museum and MassArt. She studied color theory and printmaking at the Rhode Island School of Design.
Ms. Montanaro has worked as a freelance illustrator, with clients including U.S. News and World Report; Mondadori Publishing, Italy; The Los Angeles Times News Syndicate; The Washington Times; The Chronicle of Higher Education; The Weekly Reader Corporation.  Working in mixed-media incorporating oil painting, photography and collage, she has exhibited and won national juried competitions in Boston, New York and Washington, D.C.
As a printmaker, she has been producing monoprints, achieved by painting on a piece of plexi-glass and then running it through a press for a single print in simple terms. The process is a departure from the more labor intensive and technique heavy illustration work of the past. Because of its immediacy, her work is freer with an active line quality that she welcomes. She tends to work from life, either from the figure and a live model or from the natural world and found objects that have a special quality that speak to her in a way other objects may not.