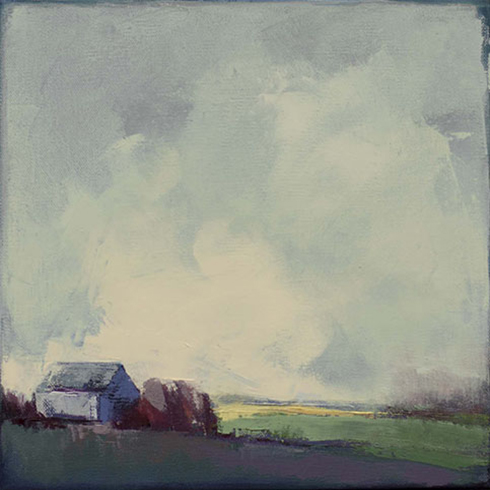 Carrie Megan
painting
Through the rich medium of oils, my exploration of light and color is an attempt to capture the unique sense of place, time and emotion evoked by each landscape that I paint. From the mountains to the sea, the diverse environments of New England has inspired the work that I do, both plein air as well as in the studio.
After many years working as a botanical artist, capturing the minute details and ephemeral beauty of plant life in growth and decay, I expanded my focus to take in the broad vistas of nature. The dramatic shift in view from micro to macro, has informed a different approach to how I create art, which has challenged me to look beyond the literal and tap into a more instinctive way of working.
From NYC originally, where I began my career as a graphic designer and art director, I have settled in the Boston area, where I have raised my three children, with my husband. While painting landscapes, I continue to teach botanical art at Wellesley College Botanic Gardens.