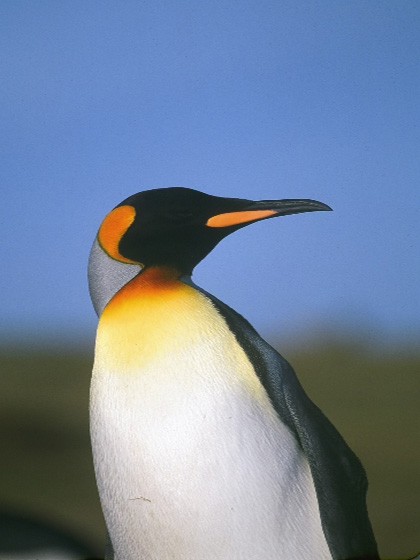 Alyce Mayo
photography
Alyce Mayo grew up in Brooklyn, New York and currently resides in Manhattan. She is a fine art photographer specializing in nature. Ignited by an introductory course in birding twenty years ago, Alyce's photographic artistry became a logical extension of her connection to the natural world.
This photograph, for example, demonstrates one of Alyce's most intimate experiences with wildlife—taken in the Falkland Islands in 2006. During this trip, Alyce's main focus was photographing observed behaviors of the four species of curious and gentle penguins who reside in the Falklands. They put on a fascinating display of courtship, parental behaviors, and other activities for Alyce to capture.
Alyce's work, inspired by the grace and beauty of the natural world, reflects the dual focus of the scientific study of flowers and fauna, as well as the depiction of the inhabitants of nature in a unique and artistic way. After two decades of artistry through photography, Alyce plans on continuing her work and her love for the art.