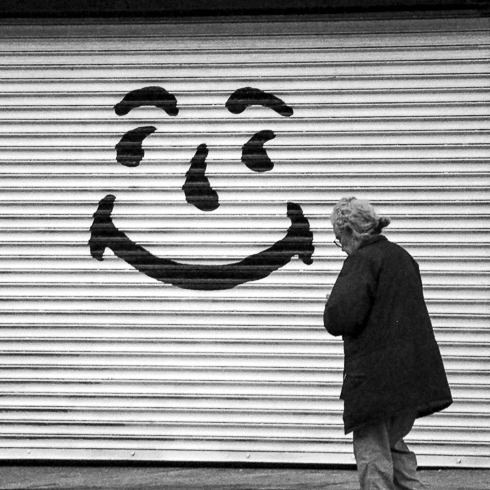 Doug Johnson
photography
I'm a street photographer. I walk around with my camera and watch people interacting with what's around them and wonder about their lives.
I use photography to better understand the unique worlds that people create for themselves; to explore the paths they follow or trails they blaze; to record the footprints and artifacts they leave behind. I wonder if they like their job, where they're going, who cares if they're sick, what makes them happy, is their family safe, what do they regret, what do they show/hide?
My favorite photographers, Henri-Cartier Bresson, Ernst Haas and Elliott Erwitt, created intimate, quirky and sometimes disturbing images of daily lives that usually offered more questions than answers. For me, a successful photograph grabs the viewer with a compelling image and story and leaves them wanting to know more. Bresson said "Taking photographs is putting one's head, one's eye and one's heart on the same axis." That's what I'm trying to do.
Following a career in high-tech, I've focused my creative energies on photography, printmaking and writing. Most of what I know comes from collaboration with fellow artists, teachers and mentors (Arthur Meyerson, Nick Johnson, Jay Maisel, Karin Rosenthal and Arno Minkkinen).
http://www.dojopico.org