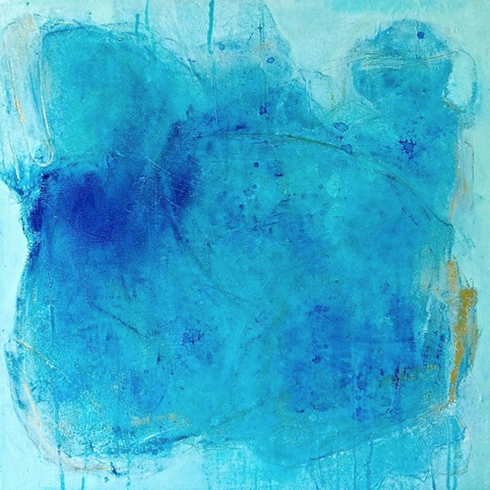 Evelyn Absher
mixed media, painting
My mother and grandmother were both Texas artists and I grew up with art all around me.
Drawing and painting became a part of my identity as a child, with visits to museums and galleries providing a constant source of visual inspiration and excitement.
I studied art throughout high school at the Buxton School in Williamstown, MA, and after I studied art and science for a year at Kalamazoo College in Michigan.
I then transferred to The School of the Museum of Fine Arts Boston and Tufts University in 1988 to focus on Drawing and Painting and graduated with a BFA, SMFA Diploma and a Fifth Year Graduate Certificate in 1991/1992.
I have worked in the fields of art education, studio art and human services throughout my career.
I work primarily on paper, canvas and mylar using mixed media, water media and oil.
The immediacy of paint on paper and canvas is fundamental to my process.
I work loosely and gesturally. Though my work is spontaneous in nature, the approach is often carefully thought out before hand.
Much of my recent work plays with the luminous qualities presented by mylar as well as soft papers which feel especially appropriate for my expressive direction featuring subtle relationships, color, essences of gesture, the earth and the natural world.