Visit us in our new galleries in the Printers Building, 44 Portland Street, Worcester MA 01608, beginning March 2019!

Paperphilia: Celebrating the Printers Building
On view: March 30 through April 13, 2019
Member and donor preview: Saturday, March 30, 11:00AM-12:00PM
Opening reception: Saturday, March 30, 12:00-3:00PM

Our new galleries open with this first exhibition. Join us for a daytime event and get the first look.
Juror Nancy Burns, Associate Curator of Prints, Drawings, and Photographs at the Worcester Art Museum, selected 58 works for inclusion, all saluting the many possibilities of paper.
Artist members, annual supporters and campaign donors are invited to be the first through the doors with a morning champagne reception (if you are not sure of your status, please give us a call).
This exhibition is the "soft" opening of the new facility; some minor construction may still be ongoing.
Music courtesy of our new neighbors, WICN. Parking is available at the Worcester Public Library, the Federal Plaza Garage, Worcester Common Garage, and Pearl-Elm Garage.
This exhibition is supported in part by a grant from the Worcester Arts Council, a local agency which is supported by the Massachusetts Cultural Council, a state agency. We thank the Printers Building Trust and Davis Publications for our new home.
image: Ann Barrett, Occident (detail), watercolor painting construction using painted, cut and pasted watercolor paper, 31″ x 27″

Opening Thursday, May 2: The 18th ArtsWorcester Biennial
On view: May 2 through June 8, 2019
Opening reception: Thursday, May 2, 6:00-9:00PM
Since 1985, the ArtsWorcester Biennial has exhibited the region's best visual art, with an extraordinary range of works by leading and emerging artists. In May of 2019, the Eighteenth ArtsWorcester Biennial will be installed in ArtsWorcester's new galleries in the Printers Building. Nick Capasso, Director of the Fitchburg Art Museum, will serve as the juror.
The winner of the Sally Bishop Biennial Prize will receive a $1,000 cash award and a solo exhibition at the Worcester Art Museum during their 2019-20 season. An additional $2,000 in cash awards will be given at the discretion of the juror.
Thank you to our generous sponsor:
This exhibition is in partnership with: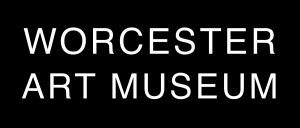 image: William Scully, Nymphaea infrared No. 1, underwater infrared photograph, 26" x 19"