Elaine Smollin: Dawn at Acheron

Hanover Theatre, 2 Southbridge Street
On view October 30, 2018 through March 16, 2019
Opening Reception: Wednesday, November 14, 7:00-9:00 PM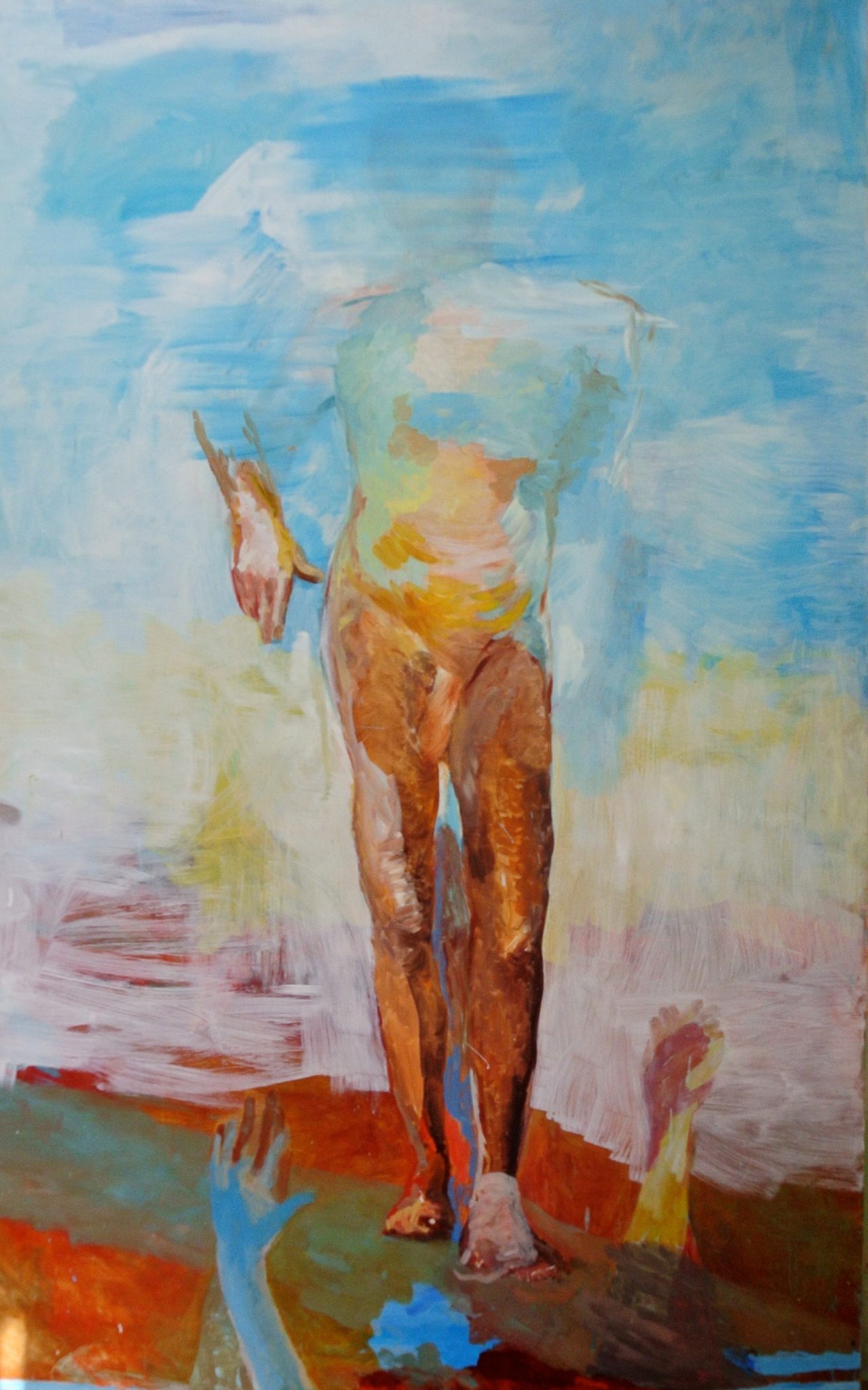 Dawn at Acheron is a cycle of works by Elaine Smollin that reflect on the fate of the individual in history. Large-scale paintings of heroic figures reflect on our efforts to reconcile history with reality. Charcoal drawings, all made on site, create intimate environments of tone and shading.
Elaine Smollin is a painter, essayist, and educator. Born in Worcester in 1953, she began her forty-year career in New York City, with a BFA and MFA studies at Pratt Institute, and graduate work in Film and Politics at NYU. Smollin has received a grant from the National Endowment of the Arts, held residencies at the MacDowell Colony, and teaches figure painting and sculpture at the Worcester Art Museum.
The opening reception is open and free to all. Parking for the opening and viewing appointments is available in the City's Federal Square lot, across Main Street from the Hanover Theatre. Live music will be provided by Carlos Odria.
Smollin will give an artist's talk on Saturday, January 12, at 1:00 PM. Other viewings are available by appointment through March 16, 2019. To schedule an appointment, please contact ArtsWorcester at info@artsworcester.org or 508-755-5142.