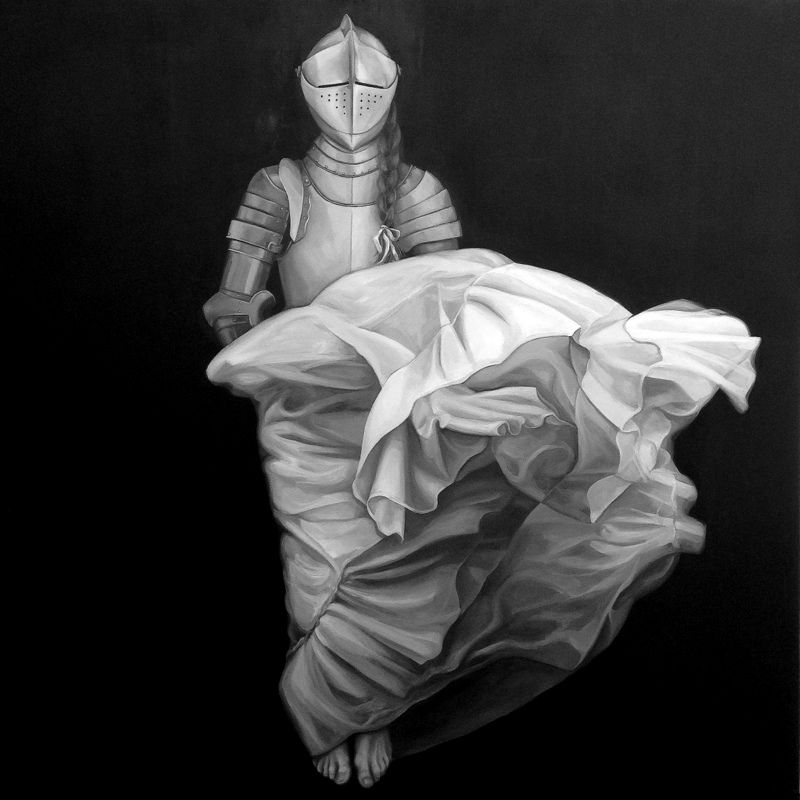 Alicia Dwyer
Dresses: Fight or Flight
Opening reception: Friday, February 3, 6:00 to 8:00 PM
Artist Talk: 1:00 PM on Saturday, February 11, 1:00 PM
On view through July 15, 2017
Alicia Dwyer is inspired by classical armor from around the world, and its protection from emotional and social attacks. The forms in these paintings, created by merging armor with flowing feminine drapery, call to mind women protecting their bodies and selves in the world. Shaped by a dramatically lit black-and-white palette, they are both ethereal and indestructible as they fly through a mysterious atmosphere. Now living and working in the Boston area, Dwyer studied art in NYC and graduated from the School of Visual Arts.
Armor Dress with Braid, oil on board, 48″ x 48″