Terra Firma and The Gulf
Opening receptions: Friday, May 6, 2016, 6:00 to 8:00 PM
These exhibits are on view through May 27, 2016.
The members' exhibition Terra Firma takes up the theme of our natural resources and humanity's impact on them. While traditional approaches to the landscape are on view, the sixty-plus artworks move beyond the idealized pastoral, and delve into the fields of ecology, cartography, and biology.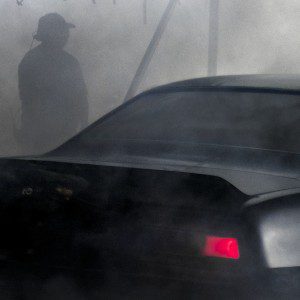 The Gulf, an exhibit of large-scale photographs by Camilo Ramir
ez, was taken across the American Gulf states, exploring the intertwining of history, industry, and natural resources. As part of ArtWeek Boston, Ramirez will give an artist talk at 5:45 PM, immediately before the opening.
Image: Greer Muldowney, "Providence Waste Water Treatment: Providence View, 2012" from the series Urban Turbines, 30″ x 36″ framed (courtesy of the artist and Gallery Kayafas, Boston); Camilo Ramirez, Burn Out, archival inkjet print, 24″x30″.
On home page: Karen Reid, Waterfall, oil on canvas, 30″x30″; Peter Moriarty, Rose Garden, Johnson, VT 1981/2016, 20″x24″, gelatin silver print; Camilo Ramirez, The Gulf, archival inkjet print, 24″x30″