Material Needs
September 9, 2016 to October 1, 2016
Material Needs is a group exhibit of work by Zia Ayub, Crystal Blanchflower, Keenan Cassidy, Pam Farren, Clifton Hunt, Philip Marshall, Jane McKeag-McNeil, Eric Nichols, Stacey Parker, Robin Reynolds, and Corinne Rhodes.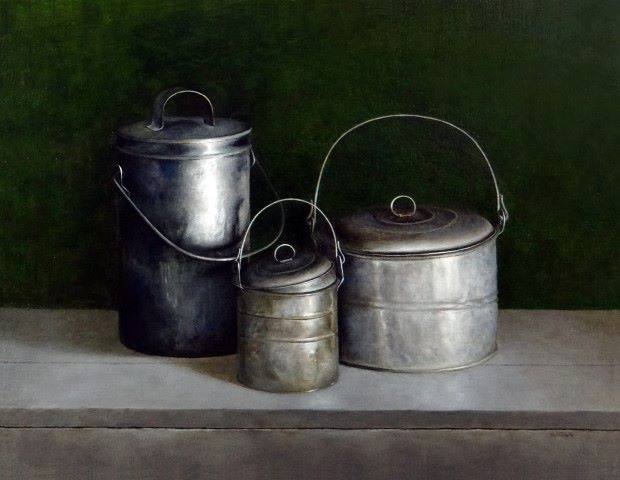 These artists are exhibiting the work they produced with assistance from ArtsWorcester's Material Needs Grants, which support the expenses of material and equipment required to make new art in Worcester County. Materials purchased included lithograph stones, polymer clay, electrical wire, welding supplies, diamond hand files, reeds, steel, and paint.  With these supplies, the 2016 cohort produced an astounding range of work: different photographic
projects, large-scale steel sculpture, prints, assemblage, paper lanterns, oil and water-color painting.
The Material Needs Grants are supported by an anonymous donor, who has our gratitude.
Material Needs is on view Thursdays, Fridays, and Saturdays, 12:00 to 4:00 PM, and by appointment through September 30.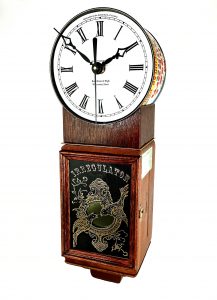 Pictured above: Corinne Rhodes, Life Jackets (detail), Century Plate lithograph on paper, 22″x27.5″; Eric Nichols, Anastasia, ambrotype, 4.5"x3.5"; Robin Reynolds, Remnants of Fall (detail), oil on board, 46″x46″; Jane McNeil-McKeag, Structure I (detail), ink, gouache, colored paper on synthetic paper, 9″x12″; Clifton Hunt, Tin Family, oil on canvas, 20″x26″; Keenan Cassidy, photograph of work in progress, 508 Competition, oil on canvas, 22″x30″; Pam Farren, Clock Number 24, Boardman & High Irregulator, vintage coffee tin and cigar box, found wood, etched and formed brass, vitreous enamel, found and fabricated objects, glass, quartz clock movement, 14″x 5″ x 4″.
The artists' reception is generously sponsored by


Madeleine Lord, Re-Use Renaissance
Joseph Ray, The Third Side
William Scully, Underwaterlillies
Agnes Wyant, There's Still Life
October 14 – November 3, 2016
Art On The Line
November 4, 2016
Off the Grid
: A Members' Exhibition in Collaboration with the Fitchburg Art Museum
November 18 – December 16, 2016
The Thirteenth Annual College Show
Adam Cutler,
Monday Mosh Monsters
Tim Evans,
Faces All Around
February 3 – March 3, 2017 C.M. Judge,
Beyond the Gaze
James Buxton,
Order Out of Chaos
Patricia Paxson,
Drawn from Beauty
March 17 – April 7, 2017
The Seventeenth ArtsWorcester Biennial
Juried by Samantha Cataldo
May 5 – June 2, 2017
The Fifth Annual "One" Members' Exhibition
June 16 – July 15, 2017