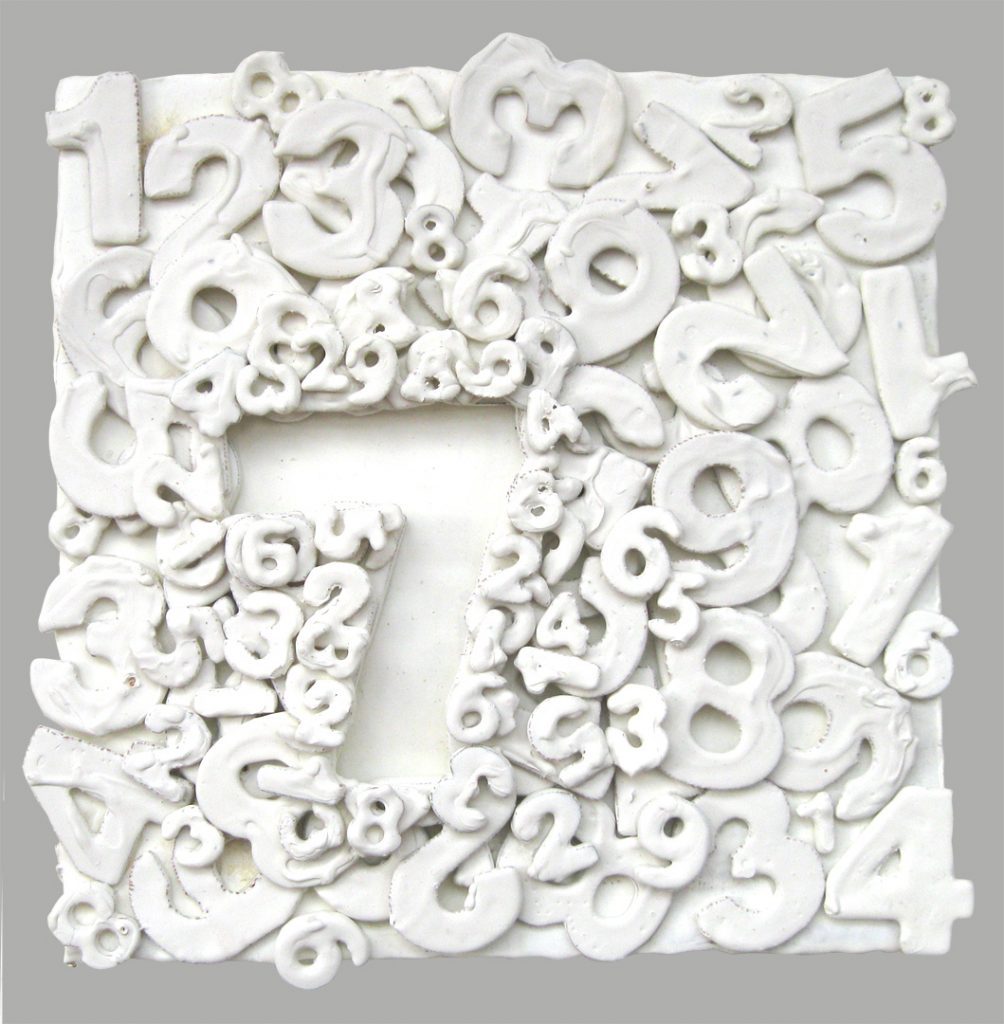 E Pluribus Unum
A Members Exhibition
in Partnership with the Fitchburg Art Museum
November 17 through December 13, 2017
Opening Reception: Friday, November 17, 2017
6:00 to 8:00 PM
E Pluribus Unum, our sixth "call and response" with the Fitchburg Art Museum, takes the historic motto of our nation—out of many, one—as a starting point. Over one hundred artworks explore ideas about accumulated mark-making, compositions, multiples, mechanical reproduction, seriality, and, of course, nationhood. The loan of ten works from FAM's permanent collection that catalyzed this year's partnership remains on view, so that viewers may see which, if any, of the FAM works directly influenced those of our artists.
Curatorial staff from the museum will select ten works from E Pluribus Unum for exhibition there during the summer of 2018, and the chosen works will be announced at the opening.
The opening reception and gallery hours are free to the public, with refreshments from Armsby Abbey and Crust, and music from the WPI Jazz Combo.
The exhibit runs through December 16, although ArtsWorcester closes the week of Thanksgiving. Gallery hours are held on Thursdays, Fridays, and Saturdays, 12:00 to 4:00 PM, and by appointment. Free parking for the opening reception is available in the lots belonging to the Freemasons, at Ionic and Beacon Street. Thank you to our friends and colleagues at the Fitchburg Art Museum for our partnership.
Image: Donna Hamil Talman, pick a number, encaustic and polymer clay on wood panel, 10″x10″
On homepage: Janet Schwartz, Team Effort, pastel, 16″ x 20″, and Amanda Kidd Schall, Sum of Her Parts, mixed media print with etching, monotype, and embroidery, 15″ x 11″ unframed.
Present Tense Prize Winner: Colleen Fitzgerald, Stamina
The Fourteenth Annual College Show
Opening: February 2, 2018
February 2 through March 2, 2018

After A Fashion
A Members' Exhibition
Opening: March 16, 2018
March 16 through April 20, 2018

Carrie Crane, Becoming Truth
Madge Evers, Sporeplay
Catherine Wilcox-Titus, Primal Waters
Opening: May 4, 2018
May 4 through May 26, 2018
The Sixth Annual "One" Members' Exhibition
Opening: June 15, 2018
June 15, 2018 through June 30, 2018