March 17 through April 7, 2017
On view now at the Aurora are three exhibitions:
Present Tense Prize Winner: C.M. Judge, Beyond the Gaze
The Present Tense Prize recognizes a regional artist whose work incorporates new techniques, excellence in execution, and artistic risk-taking. The inaugural Present Tense Prize was awarded to C.M. Judge for her meditative exhibition, Beyond The Gaze, an immersive installation of sculpture and video. Judge is the founder of Moongate Studio, and is a co-curator of the international video project, FemLink. Her artwork has been exhibited throughout the U.S., Europe, and Japan. Judge will give an artist talk on Saturday, March 25, at 1:00 PM.
Churn (12 minutes).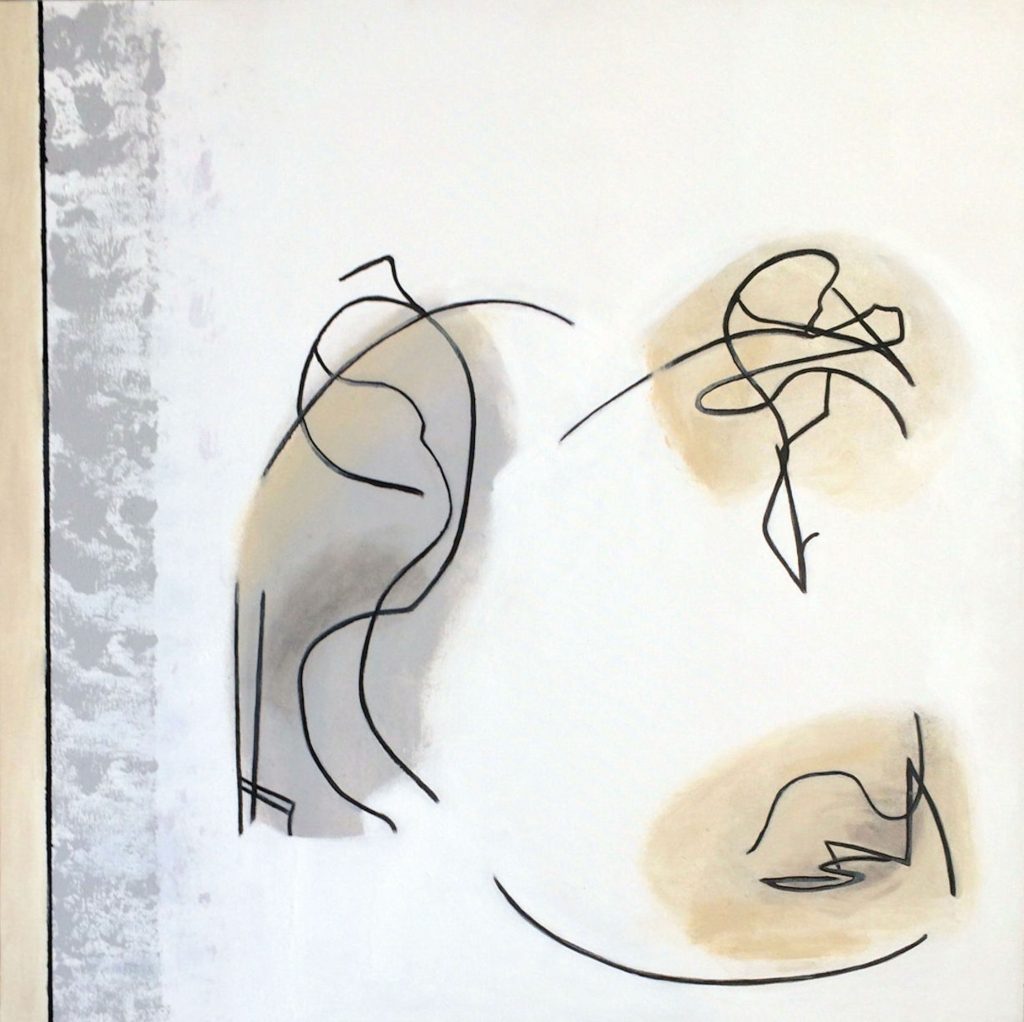 Pat Paxson: Drawn from Beauty
Pat Paxson's drawings and acrylic paintings tread a delicate balance between abstraction and figuration, with strong black lines moving gracefully through fields of color. The spare and elegant forms suggest meanings and interactions without specific narratives, inspired by Paxson's ongoing interest in human perception and interpretation. A life-long cellist, Paxson holds a BA in art from Swarthmore College and a Ph.D. in Visual Arts from Goldsmiths College, University of London.
Circular Thinking, acrylic on canvas, 36″ x 36"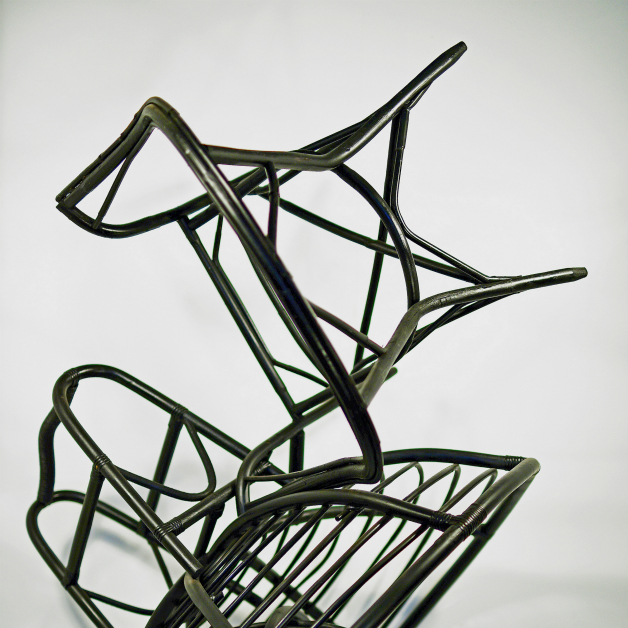 James Buxton: Order Out of Chaos
In his most recent body of work, James Buxton creates sculptures out of found materials. Ordinary objects, like chairs or cutlery, are deconstructed and composed anew into free-spirited forms, a process that invokes the age-old wisdom of using "what you have" and the creative work of jazz musicians. Holding a BFA in Sculpture from Cornell University and two MFAs (sculpture and printmaking) from the University of Pennsylvania, Buxton is Professor of Art at Central Connecticut State University.

Chaos in the Sun Room, found objects, 52″ x 52″ x 73″
The Seventeenth ArtsWorcester Biennial
Juried by Samantha Cataldo
May 5 – June 2, 2017
The Fifth Annual "One" Members' Exhibition
June 16 – July 15, 2017