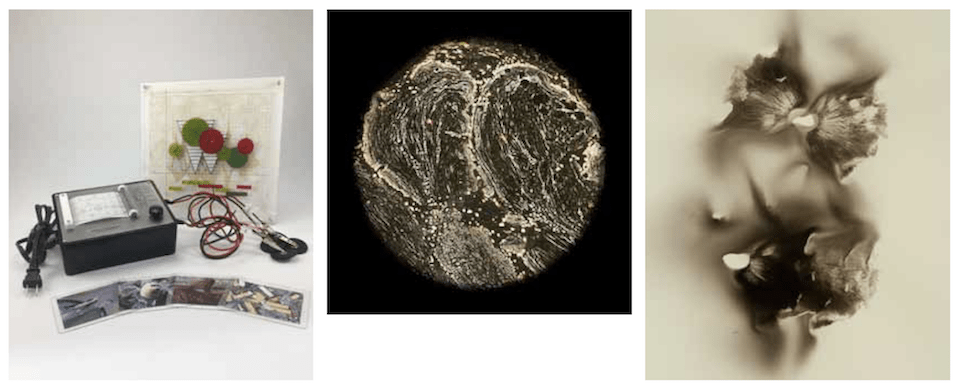 Modes of Inquiry
Carrie Crane: Becoming Truth
Madge Evers: Sporeplay
Catherine Wilcox-Titus: Primal Waters
May 4 – May 26, 2018
Opening Reception: Friday, May 4
6:00 PM-9:00 PM
Decode fictitious data and instruments, discover motifs made with mushrooms, and take a deeper look at shallow waters in three solo exhibitions this May. These artists, working across sculpture, photography, painting, and printmaking, all engage with scientific knowledge and practice. The fields of epistemology, biology, and environmental studies shape the artistic process behind these works and our experience of them.
The opening reception and gallery hours are free to the public. Refreshments will be provided courtesy of simjang.
In celebration of ArtWeek, there will be a Q&A session with Carrie Crane at 5:45 PM the night of the opening. Learn about Crane's scientific instruments and invent your own truths on this interactive journey.
Artist talks will be held on Saturday, May 12 at 4:30 PM.
Modes of Inquiry runs through May 26, 2018, with gallery hours on Thursdays, Fridays, and Saturdays from 12:00 to 4:00 PM, and by appointment. Free parking for the opening is available in the two paved lots off Ionic Avenue and Beacon Street, one block away from 660 Main Street.
We thank our sponsors and partners: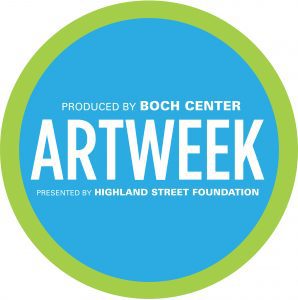 Images:
Left: Carrie Crane, Instrument of Measure #2 (Outrage/Blame, Complicity/Shame), found materials, wire, foam, hardware and paper, dimensions variable
Center: Catherine Wilcox-Titus, Pond, Spring Pollen, photograph, 25" x 25"
Right: Madge Evers, Pirouette, mushroom spores on paper, 22" x 30"
Carrie Crane, Becoming Truth
Madge Evers, Sporeplay
Catherine Wilcox-Titus, Primal Waters
Opening: May 4, 2018
May 4 through May 26, 2018
The Sixth Annual "One" Members' Exhibition
Opening: June 15, 2018
June 15, 2018 through June 30, 2018