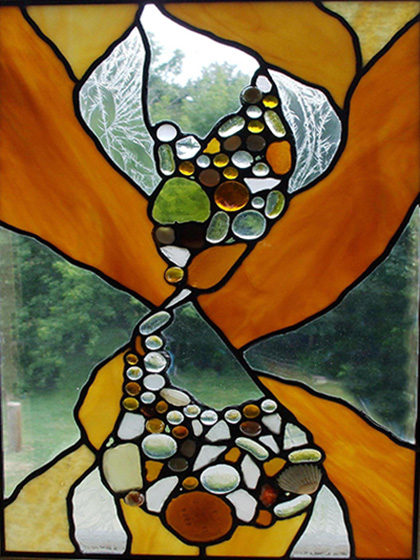 Stephanie Gertz
fine craft, sculpture
I live and work on my glass in Webster, Massachusetts but I am a hometown resident of Worcester.
My work includes stained glass, sea glass, geodes, jasper and crystal. Taught by a Master Stained Glass artist in Maine, I started in 1995 and have since been striving to make it my own and show how I see the world.
My original images range anywhere from organic abstract to more realistic images.
It is the emotion and sense you get from seeing my work that truly lets it speak for itself.
My work is represented in the Handworks Gallery in Acton, MA and Chickadees gift shop in Sturbridge, MA.