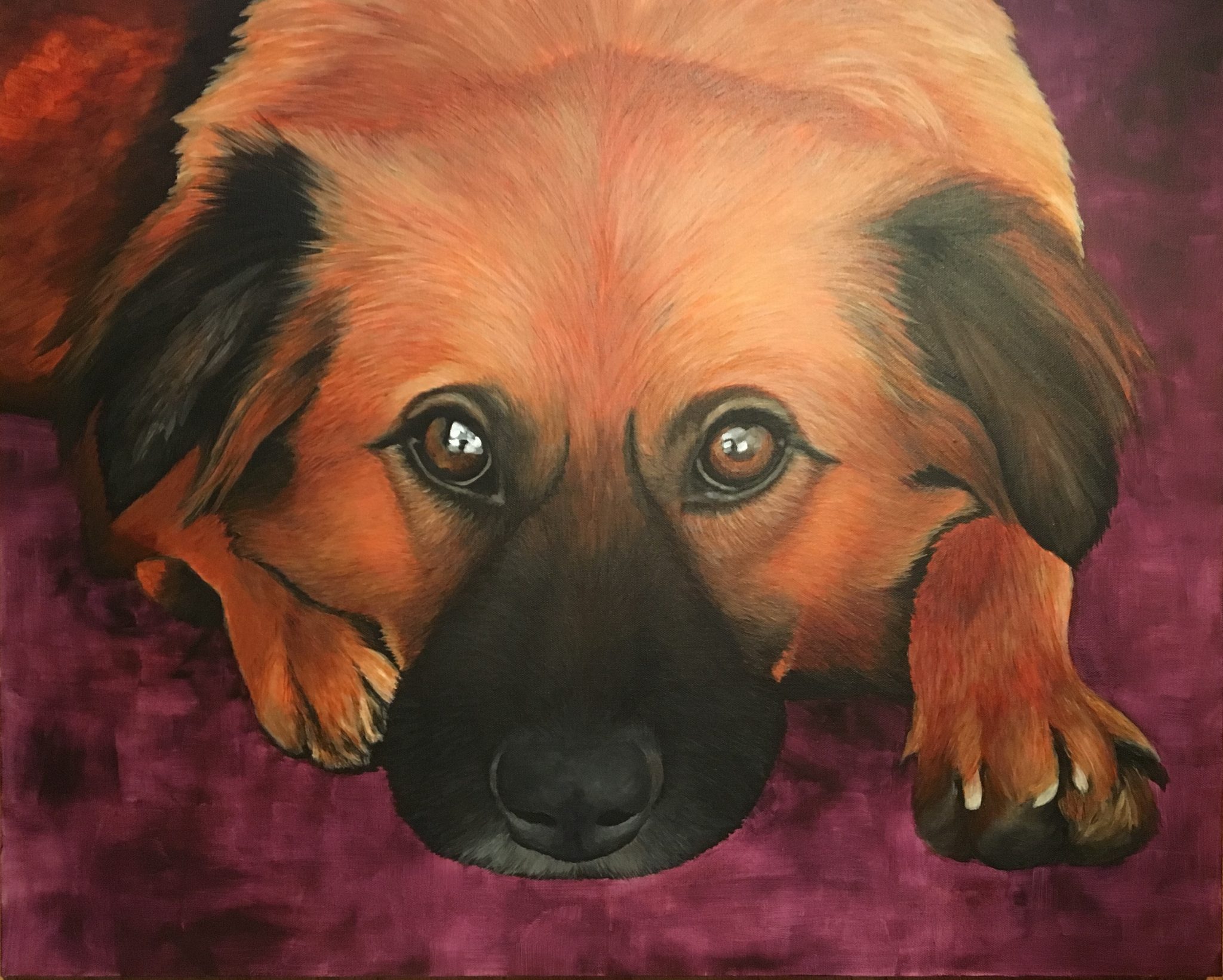 Jeanelle Demers
painting
In 2009, Jeanelle launched a portrait project she called 200 Faces, where she painted 200 portraits of people and animals to help repay her student loans. After that 6-year endeavor was complete, she still couldn't get enough of painting portraits. Using the 200 Faces project as a launchpad, she continued to grow her business, receiving commissions from all over the country.
Jeanelle paints from photos because it allows people to select their favorite image of their loved one, whether human or animal. She uses acrylic paint on canvas to create vibrant and realistic works of art. She loves being able to immortalize these special subjects, capture the twinkle in their eyes, and see the finished paintings given as meaningful gifts or used to memorialize those who have passed on.
Jeanelle is currently working on her newest project, The World Faces Project, where she is painting one woman from each country in the world; someone with an inspiring story, legacy, or point of view. She intends to generate awareness of women who are doing their best, standing up for their beliefs, helping and teaching others, putting forth new ideas, and being true to themselves.
"I want to create art that is deeply meaningful and has the ability to provoke thought, shift perspectives, make connections, and help others. I want to set out on a course with this project that will hopefully change lives and create a positive ripple effect."
www.200faces.com
https://www.facebook.com/200faces/
https://www.instagram.com/200faces/